The complete guide to build your capacity to cleanse safely, and shine your unique sparkle!
Enjoy improved energy levels, clearer skin, a spring in your step and twinkle in your eye.
Great health requires smooth physiological functioning.
Every body on the planet contains toxins. Toxins block functions, which lead to lowered energy, dulled minds, problematic skin and digestion, and increases risk of developing diseases. Detox refers to the body's natural cleansing processes, which is fundamental to optimal health.
In our polluted world, it's very important to safely detox.
Today, we all accumulate a toxic body burden. To reduce this burden safely, our body tissues must have nourishment, energy and effective elimination channels. Sparkle Detox prepares your body to cleanse, then guides you through practices to enhance cleansing, build vitality, increase resilience and helps create a new normal wherein you shine like the star you really are.
Sparkle Detox 5-phase process uses the healing power of foods, herbs, mindfulness, nature connection, fasting and hydration practices to enable safe, natural detoxification and optimal rejuvenation of body, mind and life!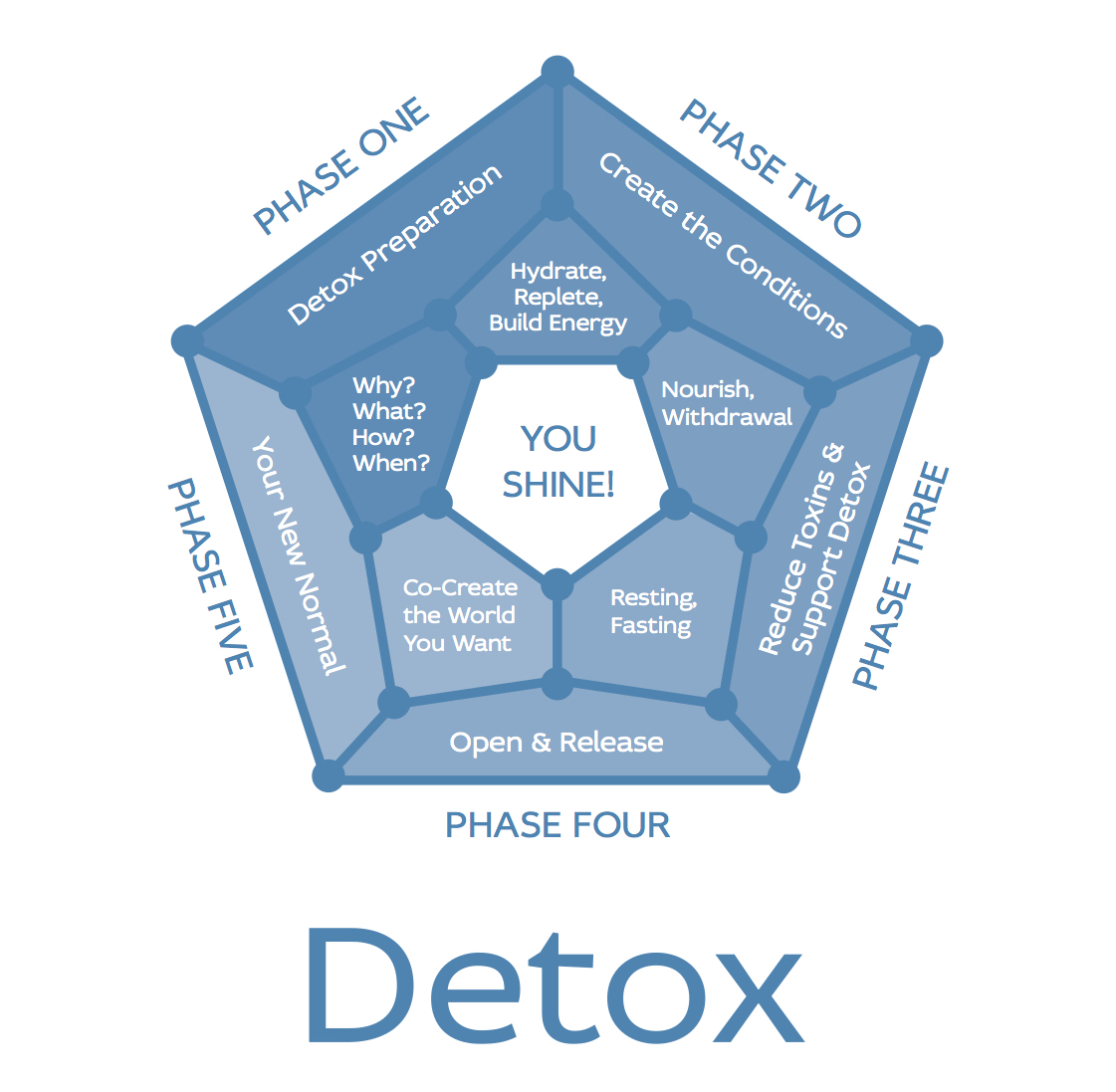 You receive a step-by-step course which includes:
Comprehensive, in depth advice, information sheets and bonus special reports #ToxinAware #WholisticDetox
Clear instructions and check lists to cleanse your environments, internal and external, through toxin reduction, fasting and cleansing practices #DetoxTaskMaster
Recipes, food plans and shopping lists to nourish and rejuvenate #DeliciousWithBenefits
60 DAYS ACCESS to Sparkle Detox Course, so that you can return to the cleansing community and rich library of detox know-how #DetoxIsAProcess (and discounts for re-enrolling)
Support via Sparkle Detox Group to share and communicate with Sally and others undergoing Sparkle Detox
Enjoyment, empowerment and fun! After all, detox isn't about deprivation and denial, it's about throwing off things that don't support your vital, creative spark so you can live in joyful authenticity #NewNormal
Join now and invest in your greater good.
PLUS Curated downloadable manuals for concise detox support, written by Sally Mathrick including:

Guidelines for addiction and withdrawal of common addictions - sugar, tobacco, alcohol etc

Sparkle juice detox e-book

Sparkle smoothie e-book

Heavy metal detox guidelines

Sparkle Gut supports guide

Sparkly Home manual and check list

Personal Care manual